Alex's Presentations
If you are looking for a Presenter with PASSION backed with SUBSTANCE, then you should book Alex as your next Keynote Speaker, Training Workshop Facilitator or Conference Presenter.
Alex's signature presentations can be tailored as Keynotes, Training/Facilitation sessions or as part of a Mentoring/Coaching Program.
Click below to read more about Alex's signature presentations: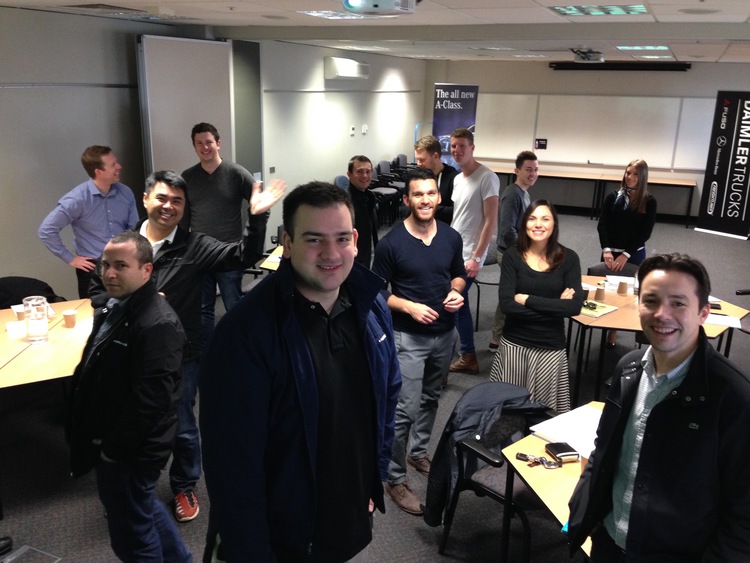 Presentation topic:
Pilot or Passenger?
Taking ownership of your future.
The PILOT OR PASSENGER program is designed and delivered in a way that consciously engages employees to step-up, take ownership, and stop looking for excuses. Alex will take your people on a journey of self-awareness and personal empowerment, resulting in a whole new level of cohesive engagement.
Presentation topic:
Playing at the Pointy End
Where are you on the 10/80/10 model?
Why wouldn't you want to play at the pointy end?? It's easier than you think. It's fun and it's where the real rewards are! In this presentation Alex helps people understand the vast difference between a job and a career, an amateur and a professional and how to go for gold!
Presentation topic:
Attract, Engage, Retain
Making every touch point count.
Companies invest fortunes attracting employees and clients, however the ugly truth of retention rates is alarming. So just what does it take to achieve genuine engagement, and how can your team deliver 'Awesome Customer Service' - to both internal and external customers?